NEW

Himachal Pradesh is one of the most popular and easily accessible Hill State of India. People from all parts of the country as well from different parts of  the world visit this beautiful State to enjoy its natural beauty. The Himachal Pradesh Tourism Development Corporation has acted as a catalyst, trendsetter and a prime mover for the promotion of domestic and foreign tourism in Himachal Pradesh. We have wide network of accommodation that comprises of Hotels, Restaurants and Cafeterias serving varied cuisine, including Himachali delicacies. All these properties are in superb locations in the lap of nature. The HPTDC hotels have three categories viz. Premium – Heritage, Deluxe and Budget Hotels. HPTDC also operates fleet of Volvo and Deluxe buses to facilitate the tourists visiting within and outside the State. The online booking of hptdc hotels and luxury coaches is available on this website.
FROM HPTDC's KITCHEN – Cookery Youtube Channel of HPTDC

Hotels 

Built in 1891, the Maharaja's palace is set in approximately 75 acres and has a truly regal setting with spectacular views. A wide variety of cottages, suites and rooms with different
Read More...
Announcements
Please check your short code, no records available.
SOP's Followed in HPTDC Hotels to prevent COVID19

What Travellers Say
ABOUT THEIR EXPERIENCE WITH US
Apple Cart Inn, Kiarighat -  ( Article left out at hotel and returned to the guest through courier) The hotel staff behavior is appreciable & did great job during my stay as well. I would like to appreciate the entire HPTDC team for your cooperation & urgent action. -
Sandeep Kumar
Hotel Giriganga, Kharapathar  -  Kharapathar is situated on the route to Rohru. The HPTDC hotel is situated on the sidelines of this nondescript town. The hotel is beautifully constructed and the facilities are like any other HPTDC property in a prominent location. The staff are courteous and helpful. The food quality is excellent and the rooms are spacious and hygienic. Overall, a very nice experience staying here and worthwhile for the money you spend
Amanmadan
Hotel Castle, Naggar - This place is in Kullu, away from the hustle of the towns. It gives you a feel of a medieval castle. Although it has been modernized, the wood and stone castle still bears the history of 500 years, to a perceptive eye. The location is ideal for doing day trips to adjacent towns in Kullu and Manali. The view from the hotel is picturesque, and the tranquility is ethereal. Except, for the occasional tourists visiting the castle, who tries to take a peek into the guest area, for a photo or selfie. Might be a nuisance if you are looking for absolute privacy. The service is amazing, and the hotel staff are hospitable and accommodating. You must try the local cuisines offered here. The preparations are mouth-watering, if you can handle spicy Indian food.
Syd_chk
Hotel Geetanjali, Dalhousie - Comfortable & Great Stay at Geetanjali. I along with my family stayed in the hotel from 10 -12th June. During our stay  we had a Gala time with full cooperation of the staff, specially the Hotel Manager Mr. Ranjeet Sharma. The room gives us a very good view of Peer Panjal Mountain Range. The food is excellent and the staff is very co-operative. We would love to come and stay in Geetanjali. 
– Biswanath Nayak
Hotel T-Bud, Palampur- Me and my wife stayed at HPTDC Hotel T- BUD at Palampur for three days i.e from 19th June to 22nd June,2017 . The staff at reception were very pleasant and helpful. Provided us clean room immediately on arrival. Catering Manager and all the staff in Restaurant of Hotel were very cooperative and serve us food as per our requirement . Room service is good. Our overall experience was excellent and we would like to visit T- Bud again.
– Anil Kumar Mehta
Hotel Dhauladhar, Dharamshala - Recently I stayed in Hotel Dauhladhar in Dharamshala. Very nice hotel and cool guys working there. The experience of stay was well above my expectations. Awesome food. Very helping staff. Will love to visit Dharamshala and stay at Dhauladhar Hotels.
-Vishal Bawania
Hotel Manimahesh, Dalhousie - I stayed in Hotel Manimahesh for only one day ,i.e., 16.06.17.  Extremelly well managed, beautiful, neat and clean rooms, well behaved and devoted staff. Well managed buffet dinner - healthy, tasty and well served food.
-Janardan Srivastava
Palace Hotel Chail - We stayed at Chail Palace hotel in October 2016, tranquile, peaceful and a complete place in itself. we did not venture out of the property for 2 days and had a wonderful family holiday. Look forward to many more such holidays.
-Jasleen Singh
Hotel Iravati Chamba -  Stayed in Irawati (Chamba) in June 2016 and forgot an important pen drive there. Mr Bhupendra not only recovered it and kept it safely but made extra efforts to have that couriered back to me at his personal expense. I really appreciate his gesture and walking that extra mile to help with a visitors problem/ situation.
– Ravi
Pong Dam, Kangra - Best ever hospitality by HPTDC staff at Pongdam Tent Cottage and open air black stork cafe during lunch host by Dr. Rajan Shushant on 16.2.17
Swaran Deepak Raina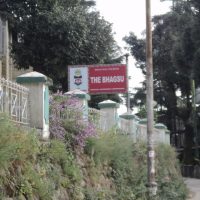 "Excellent holiday destination"- Good place to stay staff is very helpful & friendly. Rooms were neat and clean service was very good. overall i will give 5* rating to this hotel. "value for money"
– Anita Sharma from Delhi for Hotel Bhagsu, Dharamshala
Stayed in Irawati (Chamba) in June 2016 and forgot an important pen drive there. Mr Bhupendra not only recovered it and kept it safely but made extra efforts to have that couriered back to me at his personal expense. I really appreciate his gesture and walking that extra mile to help with a visitors problem/situation.
– Ravi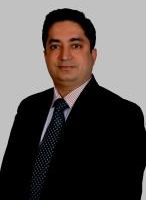 Hotel Holiday Home, Shimla- Nice staff and nice ambiance ... I had a short night stay in this place...it was good as I checked in at around 1 in the night and found that staff was still with full of curtsy and warmth...Place is owned by Himachal Government and surprisingly well maintained! Restaurant is classy and serve delicious food
-Ravi Delhi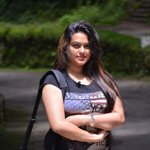 Palace Hotel, Chail - Awesome Stay at Deluxe Cottages - Good stay at the deluxe cottages,,it was a heavenly experience. Amidst the clouds and mist, our small little cozy hut surrounded with green mountains was no less than luxury. Me and my husband visited Chail last month for 3 days and it was really a memorable experience. 
-aish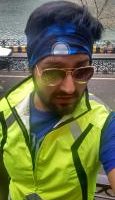 Hotel Pinewood, Barog- Best place to stay at minimal prices !- I have been a frequent visitor when it comes to Barog and Hotel Pinewood. There's no better place in Barog not even Barog Heights when compared to this classic property from HPTDC. Its bang in the center and near to Barog Railway Station. Very near to Solan if you are looking to enjoy both the worlds - One side there...
-siddarth